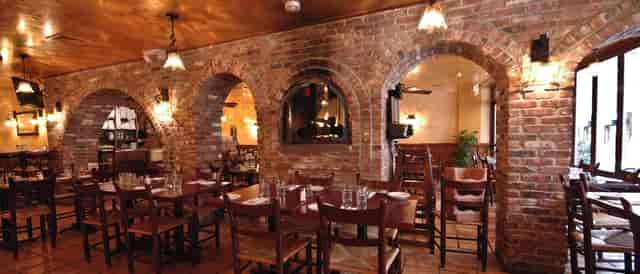 Carla Agrippino-Gomes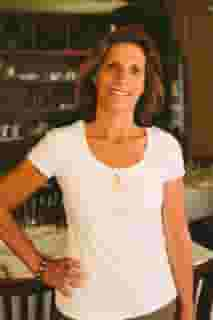 Carla Agrippino-Gomes
Like many Italian-Americans, North-End native Carla Agrippino Gomes, owner and general manager of Terramia and Antico Forno, grew up on her mother's Italian cooking. Then in 1993, she opened Terramia and her perception of authentic Italian cuisine was changed forever.

Prior to becoming involved in the restaurant business, Carla was a graduate of The Forsyth Dental Hygiene School at Northeastern University. Upon graduation she moved to California to work and expand her studies in Dental Hygiene. She worked as a dental hygienist for 10 years before her children were born. Although, extremely busy at the time raising her two young boys, Carla was interested in getting into the restaurant business and opened Terramia with former partner Mario Nocera in August of 1993.

"I was intrigued by the food Mario was preparing," Carla remembers. "The presentation was exquisite and the cuisine wasn't like any Italian food I had ever tasted."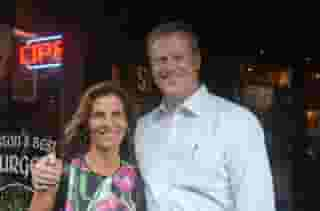 "Field of Dreams"
The first few months after Terramia opened, she remembers were the toughest. "I didn't realize how much work went into opening a restaurant; however, it didn't take long for the Terramia concept to catch on." People either read the menu and came in wanting to try something different or read the menu and walked away hoping to find a restaurant that served chicken parmigiana Still, Agrippino-Gomes remained confident that Terramia would succeed. She evokes the movie "Field of Dreams" when saying, "I knew that if we built a restaurant serving authentic Italian cuisine, people would come." And indeed they did.

In August 1996, three years after the opening of Terramia, Carla opened her second restaurant, Antico Forno, Cucina a Legna, across the street. The meaning, "Old Oven, Kitchen of Wood, was used to describe the wood burning authentic Southern Italian cuisine and pizza, which was completely different from Terramia. Antico Forno was the first and only wood burning brick oven pizza in the neighborhood.The oven is an original and was built by an Italian man who came here from Naples Italy who built the oven from the ground up. The base or floor of the oven is also made with volcanic ash which retains the heat better than most regular ovens. Like Terramia, people flocked to Antico Forno to try the pizza and Italian rustic country fare. Carla credits Nocera and happily boasts, "Mario Nocera has single-handedly changed the face of Italian cuisine in the North End".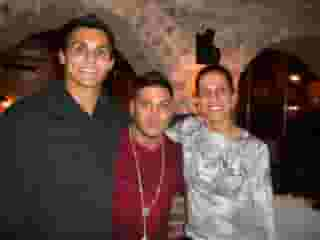 Cobblestone Café Opens
In 2008, Antico Forno was expanded from 45 seats to 80 seats and also added a bar, which serves beer, wine and cordials. Agrippino Gomes made sure that if Antico Forno expanded it had to retain the same warmth and coziness that it had originally. And that she did!

In recent months, Carla, along with her sons Robert and David opened Cobblestone Café on Hanover St. in the North End of Boston. While Boston's North End is renowned for its Italian cuisine, Gomes decided to put a new spin on the usual with menu items such as the breakfast burrito, pulled barbeque pork and the New England lobster roll. The café also serves " breakfast, coffee, burgers, barbecue, salads, fries, grill foods, milkshakes, and seafood in a casual to-go setting."

The new café is also receiving attention for it's flavored iced coffee. "CobblestoneNE snickerdoodle iced coffee… life changing," tweeted one customer.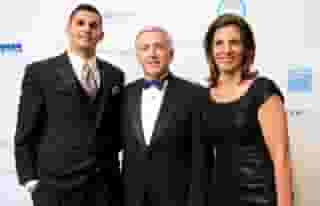 Diabetes Support and Awareness
Carla participates in numerous benefits and charities in the North End and the surrounding Boston area, such as Bottom Line, and The Taste Of The North End. Over the last 10 years she has been committed to fundraising for The Joslin Diabetes Center, The Juvenile Diabetes Research Foundation (JDRF) and The American Diabetes Association. She began CityFeast: Dining Out To Conquer Diabetes to benefit The High Hopes Fund at Joslin Diabetes Center, which takes place every year on the last Sunday in January. This cause is very near and dear to Carla's heart! She has been committed to both these organizations since her son David was diagnosed with Type 1 Diabetes on his 1st birthday. It is her way of "thanking" the institution for taking incredible care of her son over the last 24 years.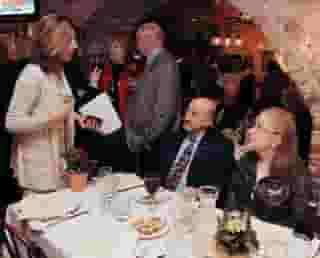 "Community Events Champions"
In honor of the ongoing support Joslin receives through fundraisers like CityFeast; Joslin Diabetes Center has recognized Gomes along with others who have supported their life saving care and research as "Community Events Champions" at 2014 High Hopes Gala, which was held on Saturday, November 22nd, 2014 at The Westin Boston Waterfront. "I am so grateful to the Joslin Diabetes Center for their support and am honored to be recognized as one of their Community Events Champions," said Gomes. "Every dollar raised through events like CityFeast gets us closer to the day my son David and millions like him will be free from diabetes and its complications.